New Practitioner Spotlight – Amanda Brooks – Health Kinesiology | Body/Emotion Code – Bicester, Oxfordshire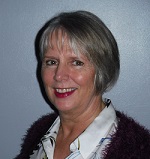 Therapies practised?
Health Kinesiology
Body/Emotion Code
What led you to do what you do?
I realised from very early in my life, that I had a natural ability to tune into people's emotions and feelings. In 1990 when I was working as a Chiropractor, I realised that people were structurally getting better but emotionally their system was caught in trauma which was manifesting in all sorts of health issues. I looked round for what else was out there and become fascinated with kinesiology, I felt like I had come home, when I was working with the tools of the kinesiology, and soon turned my busy Chiropractic Clinic into a kinesiology one. Each time I have felt there was something missing in my treatments I have been lucky enough to find the perfect training – The Emotion/Body Code was designed by a Chiropractor around the same time I was looking for answers in the early 1990's! This therapy allows me to bring in all my trainings of the last 28 years and my natural gift to be able to sense what someone needs in order to heal themselves.
What's the best thing about doing the work you do?
The best thing is what I call 'The Lightbulb Moment' when a client suddenly seems to come into alignment with their own being and notices what it is that they need to be doing in life to help themselves. Self-responsibility is the best form of medicine, I believe, and by removing the imbalances that cloud how we think and feel, we all, have the opportunity, to access this.
To contact Amanda for more information on how she can help you, visit her listing here.
You can also find out more information by visiting Amanda's website here.
Are you ready for greater health and wellbeing? Search Holistic Room for qualified holistic health practitioners for your unique needs. Or if you have any questions that you would like to discuss with a qualified practitioner first, contact our team via live chat from Monday to Friday between 09:00 – 18:00 GMT or email us at support@holisticroom.com and we'll get back to you promptly.